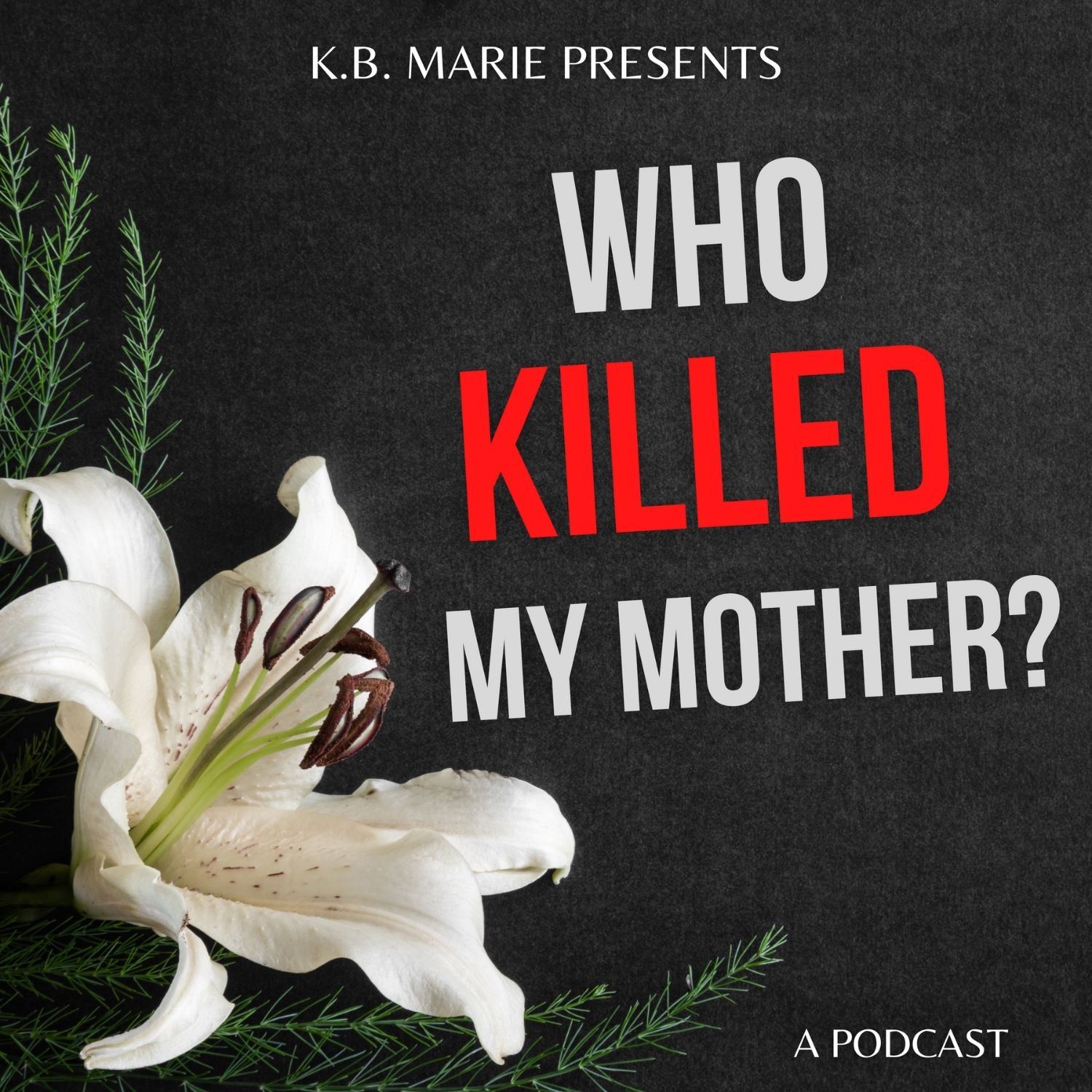 Season 1 trailer - Who Killed My Mother?
Dec 1st, 2020 by kbmarie
Season 1 trailer of the new true crime podcast, "Who Killed My Mother"? 
USA TODAY bestselling author K.B. Marie tells the true story of her mother's tragic death.
You're listening to Who Killed My Mother? A true crime + memoir podcast
New episodes every Friday.
If you need a written transcript of the episode, you can find it here: https://www.kbmarie.com/transcripts
Show Description
A crime novelist doesn't expect to investigate someone she loves. But on a chilly morning in July, K.B. Marie receives two phone calls. One from her uncle, saying her mother was found dead in her bedroom from an overdose.
A second from a homicide detective saying he believes it was murder — and her uncle is the suspect.
Now Marie wants to find the truth, sifting through conflicting details and compelling evidence. It will require a fearless look into her mother's dark past and a relentless commitment to separating fact from fantasy.
Support the show on Patreon and receive early access to ad-free episodes as well as exclusive bonus episodes, monthly: https://www.patreon.com/kbmarie
To learn more about the poetry featured in this episode:
or join the newsletter and receive a free poetry chapbook. Join free newsletter here: https://dl.bookfunnel.com/y5tjl6kq2l
Freebie // Dying for a Living  (novel)
https://www.korymshrum.com/dying-for-a-living
Freebie // Shadows in the Water  (novel)
https://www.korymshrum.com/shadows-in-the-water
Learn about my other fiction:
https://www.korymshrum.com/books
Follow on Facebook:
Follow on Instagram:
www.instagram.com/kbmariepoems
Share
|
Download