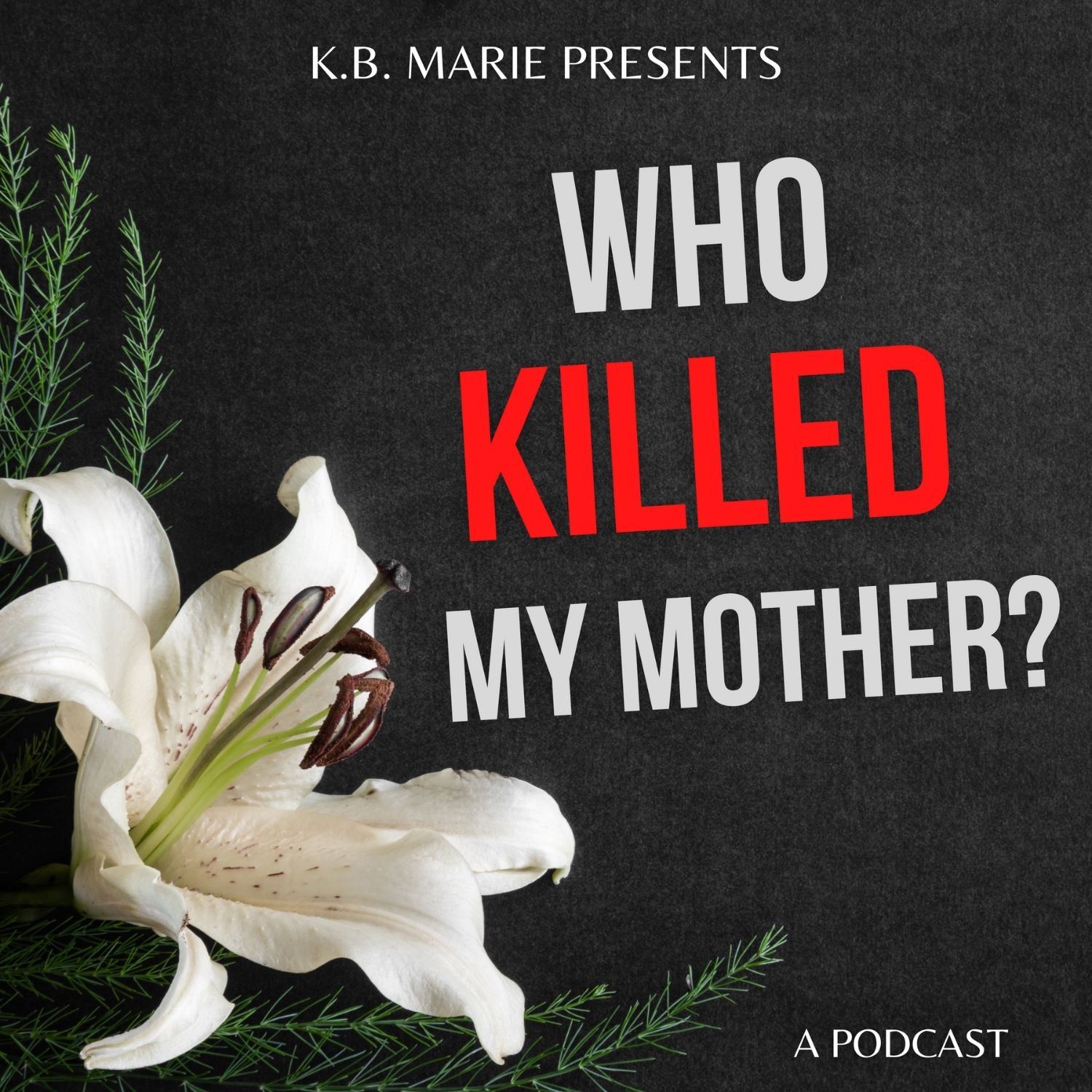 Season 1 Episode 9: A Tale of Two Murders
Jan 15th, 2021 by kbmarie
You're listening to Who Killed My Mother?
a true crime + memoir podcast
This is episode 9 of 16.
If you need a written transcript of the episode, you can find it here: https://www.kbmarie.com/transcripts
Bibliography for this episode:
Centers for Disease Control. "Preventing Child Sexual Abuse." 20 March 2020. Web. https://www.cdc.gov/violenceprevention/childabuseandneglect/childsexualabuse.html
Jacquet, Catherine. "Domestic Violence in the 1970s."  Circulating Now: From the Historical Collections of the
      National Library of Medicine. 15 October 2015. Web.
      https://circulatingnow.nlm.nih.gov/2015/10/15/domestic-violence-in-the-1970s/
Rubenhold, Hallie. The Five. Boston: Houghton Mifflin Harcourt, 2019.
Show Description
A crime novelist doesn't expect to investigate someone she loves. But on a chilly morning in July, K.B. Marie receives two phone calls. One from her uncle, saying her mother was found dead in her bedroom from an overdose.
A second from a homicide detective saying he believes it was murder — and her uncle is the suspect.
Now Marie wants to find the truth, sifting through conflicting details and compelling evidence. It will require a fearless look into her mother's dark past and a relentless commitment to separating fact from fantasy.
Support the show on Patreon and receive early access to ad-free episodes as well as exclusive bonus episodes, monthly: https://www.patreon.com/kbmarie
To learn more about the poetry featured in this episode:
https://www.kbmariepoems.com/
or join the newsletter and receive a free poetry chapbook. Join free newsletter here: https://dl.bookfunnel.com/y5tjl6kq2l
Freebie // Dying for a Living  (novel)
https://www.korymshrum.com/dying-for-a-living
Freebie // Shadows in the Water  (novel)
https://www.korymshrum.com/shadows-in-the-water
Learn about my other fiction:
https://www.korymshrum.com/books
Follow on Facebook:
www.facebook.com/korymshrum
Follow on Instagram:
www.instagram.com/kbmariepoems
www.instagram.com/koryshrum
You can also listen to this podcast on your favorite podcast apps:
Apple: https://podcasts.apple.com/us/podcast/who-killed-my-mother/id1542429979
Spotify:https://open.spotify.com/show/7HYjC3hCm4lVauykD9Pvyl?si=jn7j6fx9Qx6Szmp3CvIw1w
Google: https://podcasts.google.com/feed/aHR0cHM6Ly9mZWVkLnBvZGJlYW4uY29tL2tibWFyaWUvZmVlZC54bWw
Podbean: https://kbmarie.podbean.com/
and elsewhere. Click this link (https://pod.link/1542429979 ) or just search for "Who Killed My Mother?" by K.B. Marie
Share
|
Download